> Reclaimed washed oak chair
|
---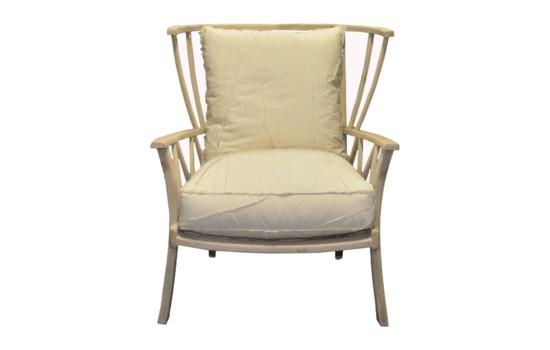 Reclaimed washed oak chair
ItemID #:
ZZZ-UP002
Qty Available:
0
In Production:
0
Dimensions:
38 x 36 x 38
Weight (lbs):
Wood type:
Oak
Finish:
Washed Oak ONLY
Fabric:
(4 yards) Shown in Canvas, Grade A. Other Fabric Options Available
ONLY available in Washed Oak.Note:
Washed oak is an unsealed finish and we do not recommend it for dining tables or other much-used surfaces. Consider "Angel White", our new sealed finish. Wrong use and cleaning of washed oak will result in damages - CFC will not be responsible for such damages.
Please note that the tones and textures portrayed in the photo may differ from the actual item.
Item is discontinued.
Limited quantities available at a 40% discount.
ALL SALES ARE FINAL.
NO RETURNS ALLOWED.
---
View Larger Image
Print Tear Sheet
---